I love wearing fake nails. My own nails just don't grow fast enough for my taste, plus I can't have the wild and crazy shapes like stiletto or coffin shaped nails with my natural nails.
These past few days I've been rocking a crazy fun set of nails from NailsForQueensNYC. 
This set is a coffin shaped set with hot pink gradient to deep purple with my favorite coating of all time–GLITTER! And lots of it!
The nails are also on the thicker side of things, so they're very sturdy and haven't cracked or broken.
The shops owner made sure to get my exact nail measurement so that my nails would fit perfectly and they do. This is the first time that I haven't had to file the edges of a set of nails to get them to fit my teeny nails, and it was so exciting!
My mom even commented that they looked perfect and were her favorite set that she has seen me wear. 
These nails were packaged in a cute little box and were neatly laid out in size order, so there was no guessing at which nail should fit on which finger.
This shop sells wild designed nails from glossy bright red claws that are coated in rhinestones, to blue fishnet hand painted designs, to extra long holographic silver stiletto nails to some active oval shaped nails.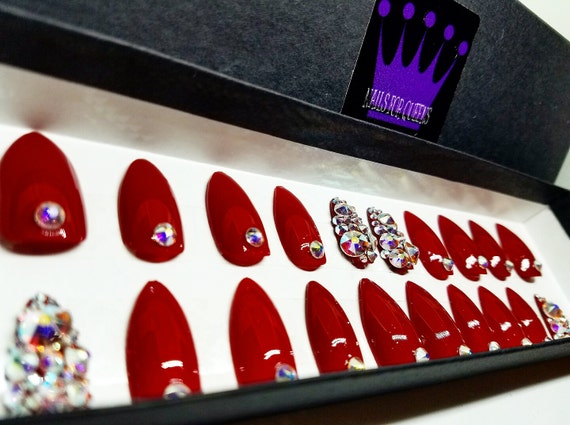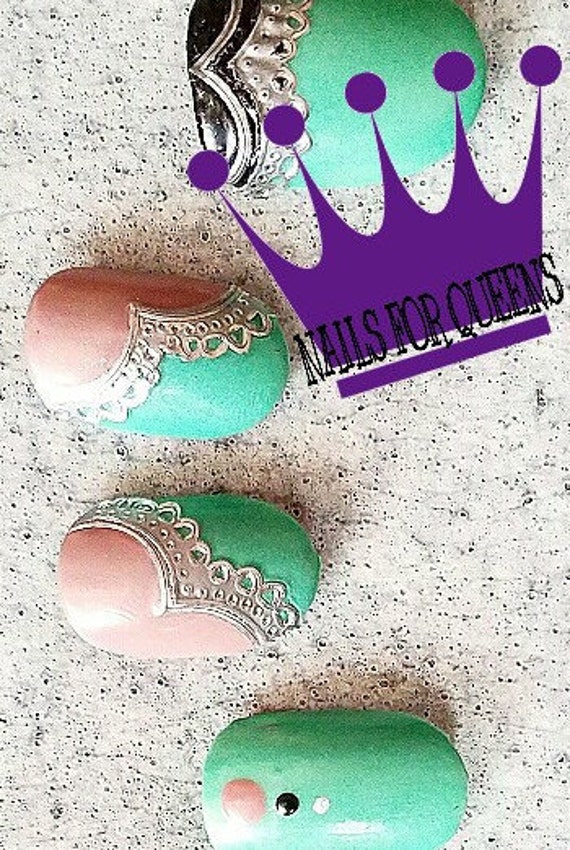 These nails are loved by Drag Queens and those of us who just want to feel like total royalty and dream big!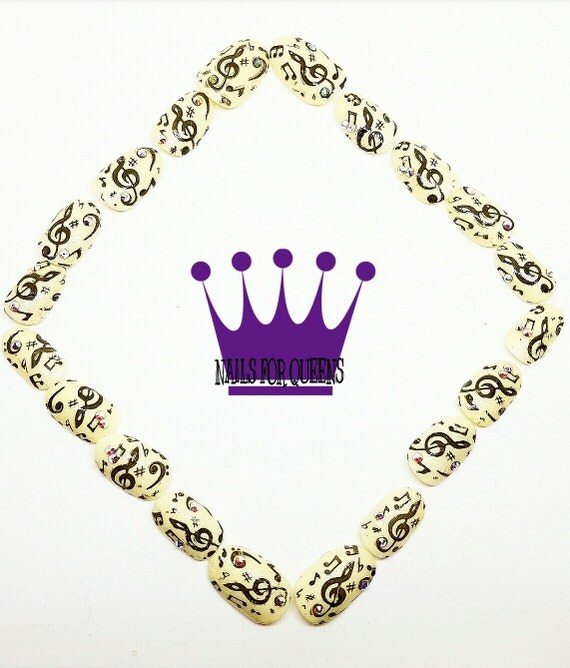 The shop's owner, Hannah, is very open to collaborating with her customers, and creating a set of nails that is 100% their style.
The options are endless and each pair is created with an eye for detail and lots of love.
If you are interested in getting a set for yourself, here is the link to the shop!
Link to Nails For Queens NYC Shop
Thank you all so much for taking a second to stop by and read my post for today!
I hope you all liked it. Please don't forget to take a second to subscribe to my blog if you haven't already, and check out my social media sites too (you can find them on the sidebar!)
Until Next Time
Peace, Love, and Glitter
❤ XOXO ❤