I was recently asked if I collect anything besides makeup.
I do indeed.
One thing that I like to collect are lighters, especially handmade lighters.
Lighters really comes in handy. I use them to light candles all the time around my house or to get a campfire going during the summer for roasting marshmallows.
I also carry about three lighters with me to work, as the guys I work with all smoke cigarettes, and I have become the "lighter girl" and I loan out my lighters to the guys (they know they can't lose my lighters or I will come after them!)
I've said it many times, and I will say it again; lighters can be a fashion statement and tell you a little bit about the person using them.
My lighters say that I love creative, sparkly, girly things!
The lighters that you are about to see are from Evergreen Grinders.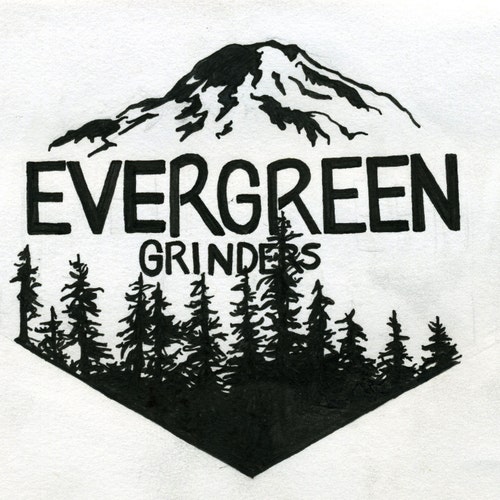 This shop is based out in Washington state, and the shop owners (The Evergreen Girls–who also happen to be best friends) make hand-glittered Bic lighters, and beautiful hand-painted grinders for your tobacco, or legal herbs.
These lighters are standard BIC lighters that are coated in fine glitter and then are sealed with a clear top coat, so it's totally smooth, and the glitter will not flake off over time. I do have a few other glitter lighters that were not sealed in this manner, and those have had glitter fall out. I do not believe that fall out will be a concern with these. I'd also like to say that the shipping on these lighters was very fast.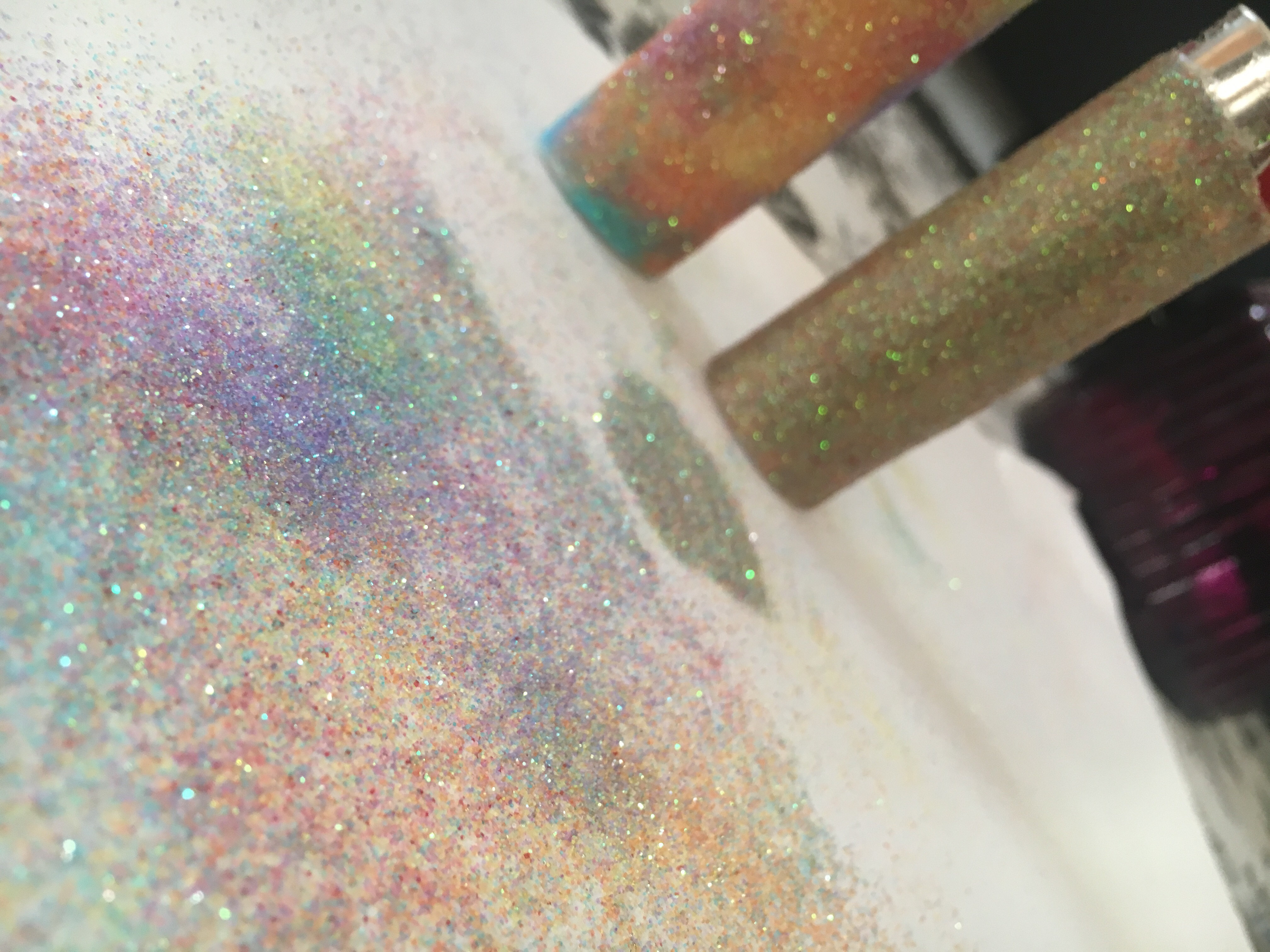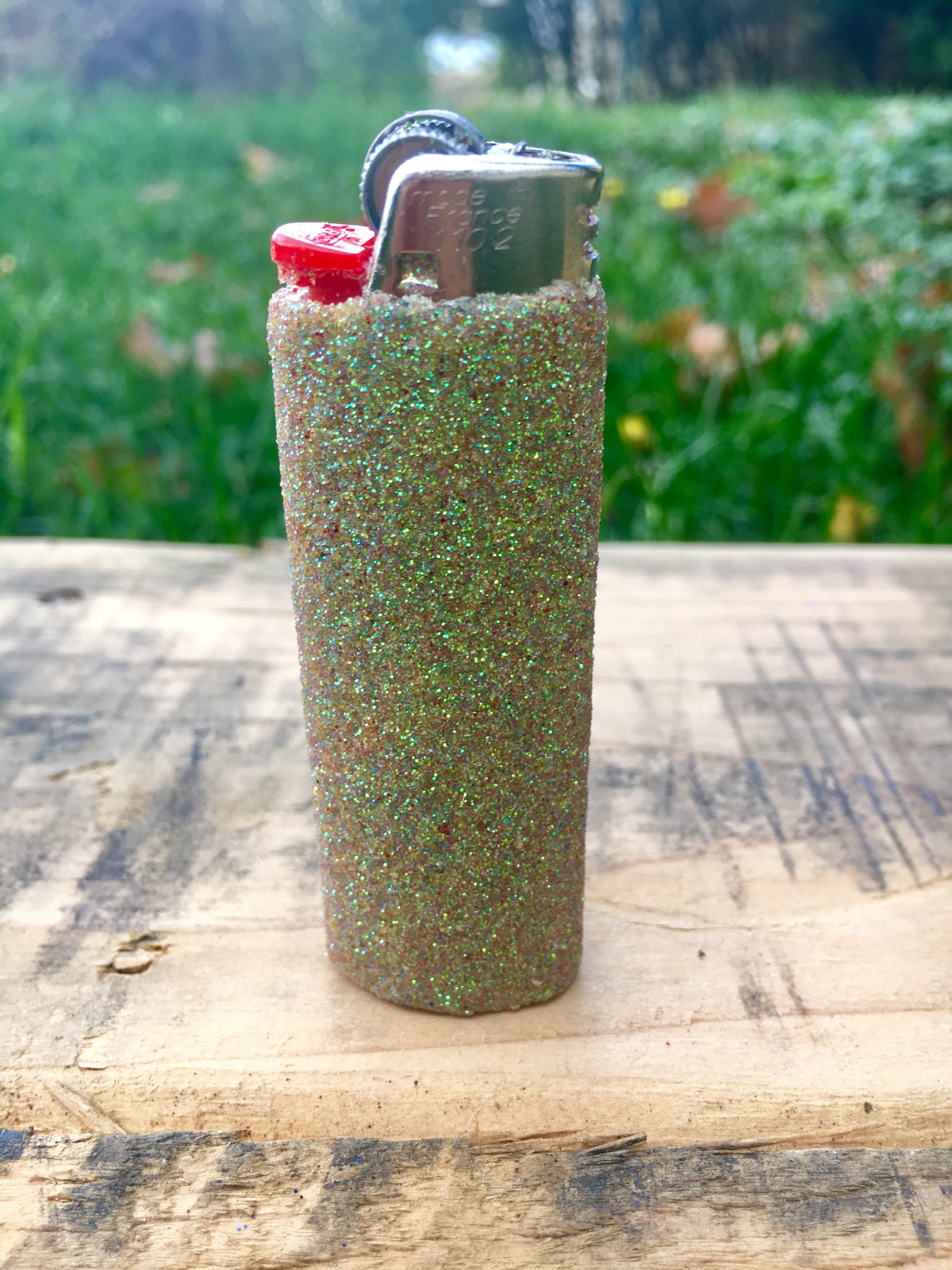 I received a gorgeous ombre Lighter in the shade pink petal, and then a rainbow glitter highlighter, which has a tie-dyed vibe to it.
The ombre lighter also comes in three other shades–Earth (green ombre), Water (blue ombre) and Pixie Stick Purple (purple ombre–DUH!)
They also carry a line of sold glitter lighters as well in various colors.
The Evergreen Girls are also working on creating a line of recycled glitter Clipper Lighters. These lighters will be coated with glitter that would usually just get tossed out at the end of a project.
Lighter colored recycled glitter lighters come from glitter that's left over from the making of the rainbow lighters, while the darker colored glitter comes from the glitter left from making the ombre lighters!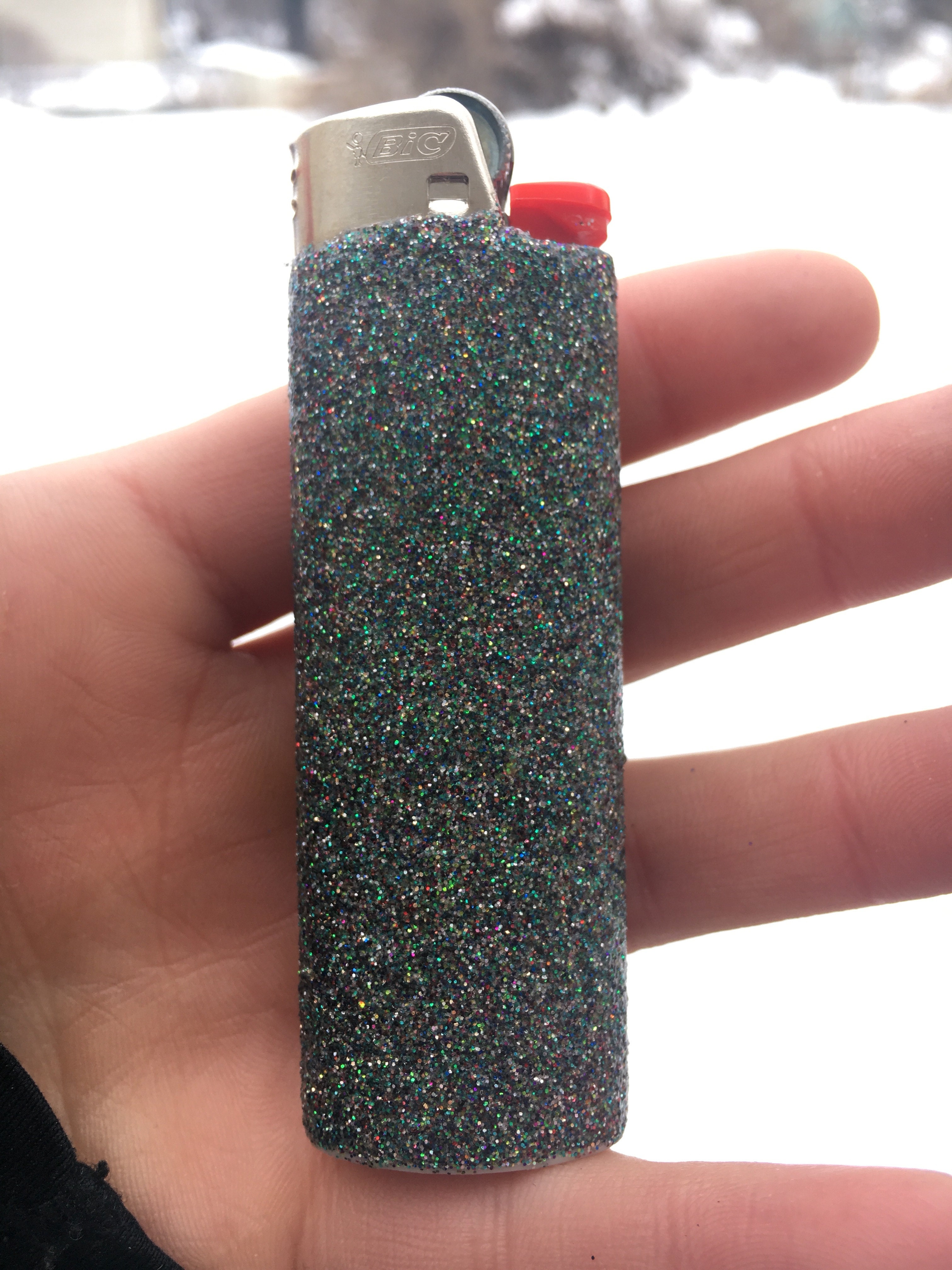 I think that it's wonderful that this glitter is going to be used, because all glitter deserves the chance to shine!
The lighters also came with a nice little note, encouraging feedback on their etsy shop so that they know how they're doing, as well as two cute little stickers.
I also wanted for you guys to see their beautiful hand-painted grinders too, so here are two examples.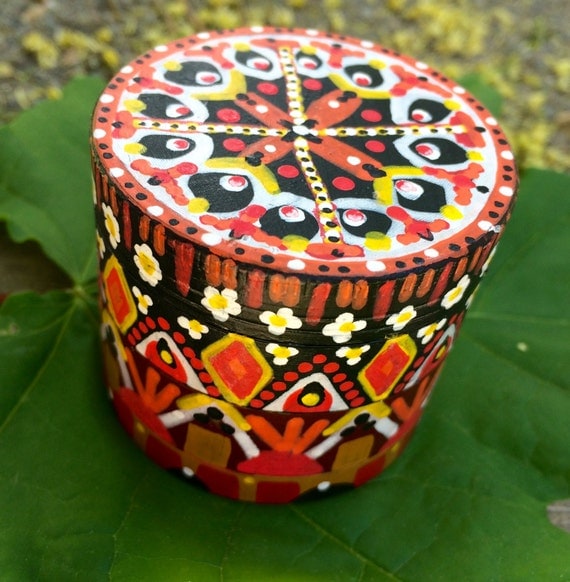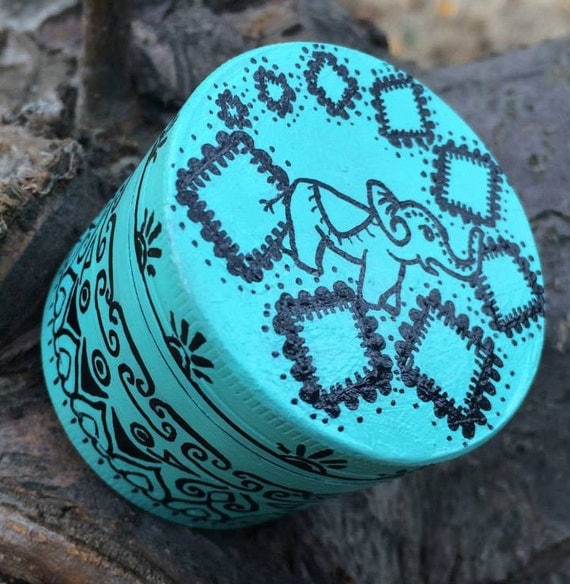 These grinders are chromium metal grinders, and prices range between $30-$40.
The lighters range in price between $5 and $5.50.
You can tell by looking at the lighters that the Evergreen Girls take care with their work, and love what they do and want to spread glitter and good vibes everywhere!
That is a work philosophy that I can stand behind 100%.
To go check out the shop and the social media accounts, just follow the links below.
Evergreen Grinders Online Shop
Ombre Lighters Shop Posting
Grinders Shop Posting
Evergreen Grinders On Instagram
Evergreen Grinders Facebook Page
I hope that you all enjoyed this post and will go check out Evergreen Grinders for your lighter and grinder needs!
Until Next Time
Peace, Love, and Glitter
❤ XOXO ❤