My favorite animal is probably the cat.
The aloof, loveable cat.
I'm one cat related thought away from being a crazy cat lady.

As a cat lover, I was super excited to get this adorable cat shirt in the mail from
Glamorously Geeky on Etsy.
I put it on the second it arrived and have worn it every day since.
Glamorously Geeky sells a wide variety of hand-printed shirts for a variety of fandoms, from Harry Potter, to Outlander, to Disney and Star Wars.
I had a really hard time choosing which shirt I liked….this Harry Potter Deathly Hallows shirt kept calling my name…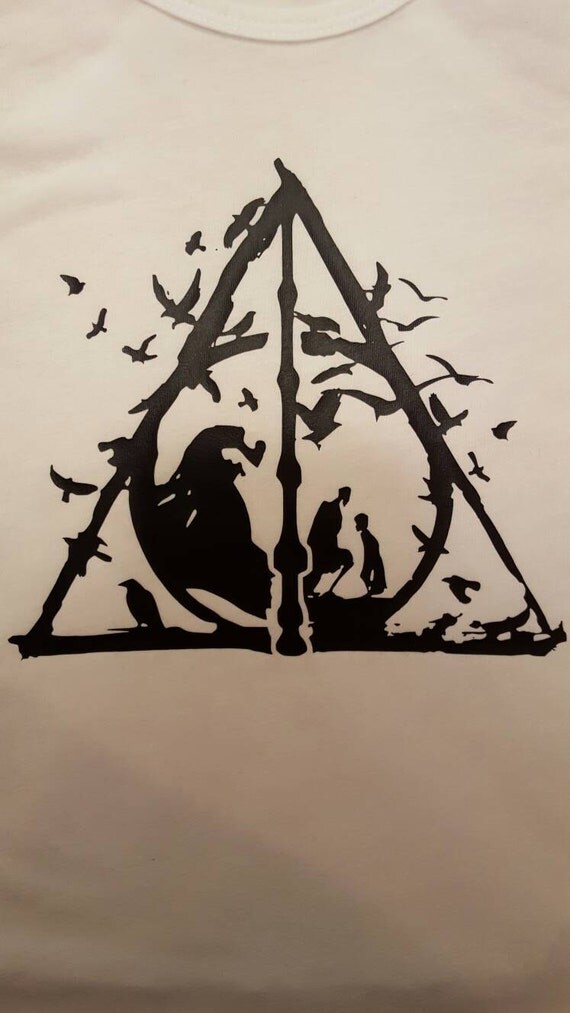 But in the end, the kitty shirt won out.
They also have some cute non-fandom style shirts (which was where I picked the cat shirt from–although cats could easily be a fandom.)
These non-fandom shirts include the cat shirt, holiday shirts, soccer mom shirts, and wine-lovers shirts too.
One thing that I have noticed from the reviews on the shop's site, is that the designs don't come off in the wash, and the shipping time is very fast.
So far, the design on my shirt is staying put perfectly, and I can attest to the fact that the shipping was nice and speedy!
This shirt is a size extra-small and fits like a glove. I was warned that they can run a bit on the small side, but I wasn't too concerned, and thankfully my intuition paid off.
This shirt is also really soft. It comes in sizes for men, unisex, women and kids.
Women have the option of getting it in T-shirt form, or tank top form.
I love how the shirt has a little heart shaped nose….it reminds me of a certain cat that I know and love…
At my current job, I discovered that the store has a cat that belongs to the owners and this cat is allowed to run all around the store, no matter what time it is, and she's allowed to go wherever she pleases.
Over the course of my time at the store, I have managed to get myself on this cat's list of preferred humans. She follows me around the store, demanding attention and pettings and kisses and treats.
This cat is possibly my favorite animal on the face of the earth.
She is my Little Stinker Bean as I like to call her, and she is always there when I'm having a bad day, and makes good days even better.
And her nose is heart shaped too, so this shirt reminds me of her whenever I wear it.
❤
So if you know someone who is a cat-lover, or is a die-hard geek, go check out
GlamorouslyGeeky!
Link will be provided right below!
Glamorously Geeky Etsy Shop
The Cat Tee Shirt
Until Next Time
Peace, Love, and Glitter
❤ XOXO ❤
Please remember to LIKE and FOLLOW my blog!