How much does my face cost?


This seems like a weird question to ask, but I recently came across it on Pinterest as a blogging topic and I was totally sucked into the idea of writing this post.
Basically, this post is where I will list off all the makeup products that I use with their prices, and then at the end of the post, I will total up the cost of all the products to find out how much my face costs.
Before we start, please understand that the makeup listed in this post was gifted to me by friends and family.
The only item that I purchased myself is my cheapo foundation.
If we were doing this post with items that I have purchased, the total amount wouldn't even reach $30, as I tend to buy cheap dollar store makeup.
I am very grateful to my friends and family for giving me higher end makeup to play with. Seeing the prices of some of these items hurt me a little bit.

So with that disclaimer out of the way, let's find out how much my face costs.
***We will not be listing makeup tools used to apply my makeup.***
Also note that this could be a lot more expensive if I bothered to highlight or use concealer or moisturizers or setting sprays etc.
FOUNDATION:
Maybelline New York FitMe Foundation
$7.99 (Let's round on  up to $8.)


BLUSH:
BellaPierre Cosmetics Mineral Blush
$20.00
BRONZER:
Mellow Cosmetics
$10.00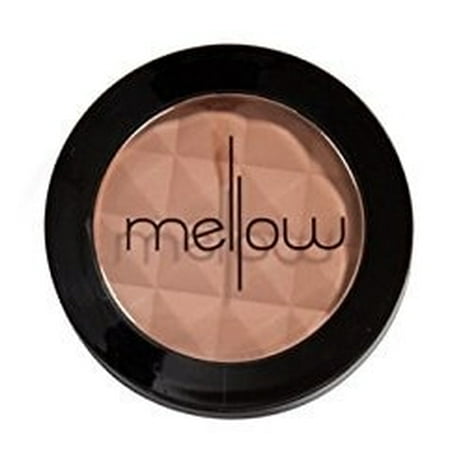 EYEBROWS:
Urban Decay Naked Basics Palette
$29.00
EYELINER:
Urban Decay 24/7 Glide On Eye Pencil
$20.00
EYESHADOW:
Urban Decay Ammo Palette
$25.oo (on sale at Nordstrom Rack)
LIPSTICK:
Marc Jacobs (Shade) KissKiss BangBang
$30.00
Mascara:
Lancôme Hypnose Star
$28.50
GRAND TOTAL
$170.50

That amount scares me to think about, although I know it doesn't even compare to the amount of makeup that some folks use.
I'm actually considering doing this again in a few months except using ONLY drugstore products!
Let me know if that'd interest you!
Please remember to take a second to like and follow my blog!
Until Next Time
Peace, Love and Glitter
❤ XOXO ❤