I love wearing cute bracelets during the summer months.
Now that it's June, it's time to grab a few summer-chic, blogger approved bracelets to wear, and I found just the shop to get your bracelets from.
Cue Jane's Labyrinth on Etsy. 
I was super excited to be allowed to review this shop, and share one of the shop's best selling bracelets with you guys.
The shop's bio says the following:
"Jane's Labyrinth specializes in unique jewelry, accessories, and Fine Art. Nature is my greatest inspiration, and I always strive to create Eco-friendly products using natural materials such as hemp, bone, shell and wood. Jane's Labyrinth is your one stop shop for all things natural, bohemian, hippie, and free spirited :]"
I could not agree more with this description.
The bracelet that I received is a hemp thread and turquoise howlite beaded bracelet that is oh so perfect for these hot summer months! It lets me unleash my inner bohemian side, and makes me want to bop around the world this summer, just being free…okay enough about that random dream. Let's talk about this bracelet!
I have been wearing this bracelet non-stop since I got it in the mail and all of my coworkers have been complimenting me on how cute it is.
The hemp cord is super sturdy, but it is not scratchy or itchy, so it's very comfortable to wear, plus, it's great that you can use the pull strings to adjust it.  I will say one thing about hemp cord though, especially light colored hemp cord–it will pick up any dirt that's around and will get dingy pretty fast, especially if you are like me, and are pretty much always wearing it (remember though, I work in a garden center, which equals DIRT EVERYWHERE.)


The beads on this particular bracelet are turquoise howlite, and turquoise is the best boho summer color ever! It makes me think of island hopping around the Caribbean.
This bracelet can be purchased on the shop's site for only $4.75. With a price like that, who wouldn't be completely tempted to buy (or more!)
Another cool thing is that the shop's owner, Sarah, is very customer-friendly and takes pride in making sure that her customers are happy!
"I also take my customers very seriously. I welcome custom order requests, and I guarantee their satisfaction. I will always work with them to ensure their products arrive perfectly, fit well, etc." ~Sarah
~
Sarah asked me for my wrist size to ensure that the bracelet fit correctly, and it fits like a charm!  You can also customize your orders with Sarah, as she can make most of the bracelets with different colored cord.
~
Some of my other favorite bracelets on her site are the following ones:
The steer hemp bracelet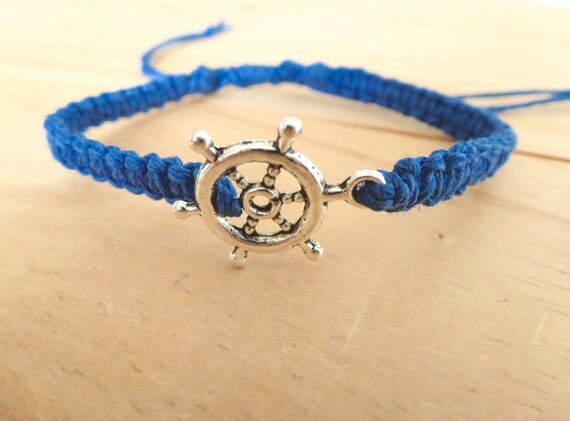 the elephant hemp bracelet/anklet, because ELEPHANT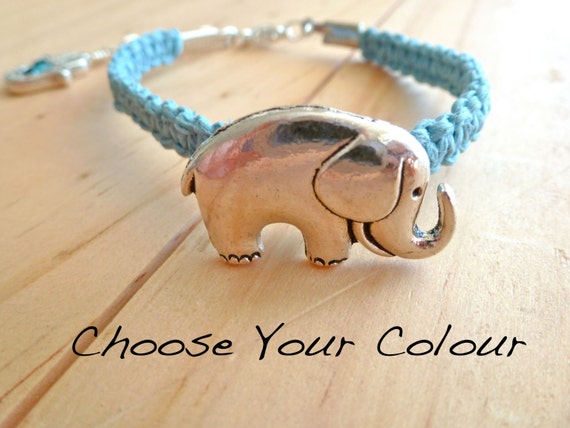 and the brightly colored Ohm Hamsa set.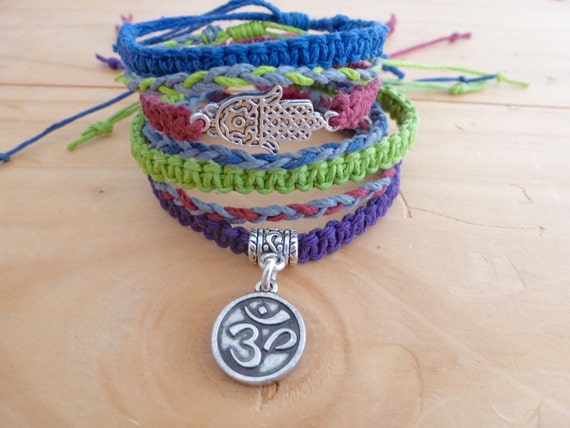 All of these gorgeous bracelets are handmade with love and care, and are all very affordable.
To see more of what Sarah's shop has to offer, go check it out by following the link below. I will also add in links to her other social media sites.
Jane's Labyrinth on Etsy 
Jane's Labyrinth on Facebook
Jane's Labyrinth on Instagram
I hope that you guys will go check out her shop and her great work!
I also want to thank Sarah for allowing me to review her work for you guys.
🙂
Also don't forget to follow my blog if you are not already doing so!
I always appreciate the support.
Until Next Time
Peace, Love, and Glitter
❤ XOXO ❤
Disclaimer: This item was sent to me in exchange for my HONEST REVIEW!
Thank you again so much Sarah, you're a rockstar!