Dear Readers,
This is a post that I have been really looking forward to posting.
I recently received a gorgeous bracelet from the Etsy shop
FJJCreations.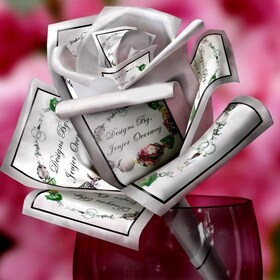 The wonderful thing about this shop, is that the owner makes beautiful awareness jewelry for different illnesses (breast cancer, diabetes, Leukemia, MS, etc.)
The bracelet that I received is an awareness bracelet for
Parkinson's Disease.
Now you're probably wondering why I would want a Parkinson's Disease bracelet. My Granddad and my Uncle both suffered from the disease. I never got a chance to meet my granddad, since he passed before I was born, but I did see how Parkinson's affected my Uncle, and it was very hard to witness. I wear this bracelet in order to raise awareness for people with Parkinson's, and to commemorate my Uncle and my Granddad.
Now onto the bracelet.
This bracelet is absolutely gorgeous.
It's seriously stunning.
I know it seems like I'm rambling right now, but this bracelet is so shiny that you don't need any extra bling–you can wear this bracelet and it will shine and sparkle in the light.
I absolutely love it, and I have been wearing it non-stop since I got it and I have been getting so many compliments on it as well.
The chain for this bracelet is really sturdy, so I'm not scared about the links popping apart and having the bracelet fall off (which is why I don't usually wear charm bracelets.)
This bracelet is a 925 Stamped Sterling Link Chain bracelet with a sterling silver lobster clasp and a silver engraved charm. 

The two charms on the bracelet are a silver awareness ribbon and a silver circle tag that has Parkinson Disease inscribed onto it.
(Silver/grey awareness ribbons are also the color for Diabetes and Depression.)

You can tell how shiny the charms on this bracelet are because if you look closely, you can see the reflection of my iPhone
in the big circle charm!
The bracelet came packaged perfectly.
It came in a little paper bag that reminded me of a quilt, and inside the paper bag, there was a little mesh baggy with a note, two pieces of heart confetti, two pieces of star confetti, and the bracelet, which was in bubble wrap. The shipping was also incredibly fast, considering that the bracelet came from the Netherlands, and it is the holiday season!
I was very impressed with everything!
I feel that with the holidays coming up at a pace, these bracelets would be a great gift for anyone who is dealing with a serious illness (since there are so many options for customizing this particular bracelet) or for someone who is remembering a loved one.
The shop also has jewelry for everyday occasions as
well as for weddings, so there really is something for everyone!
FJJCreations also offers other styles of awareness bracelets, including a line of beautiful Alex and Ani charm bangle style bracelets.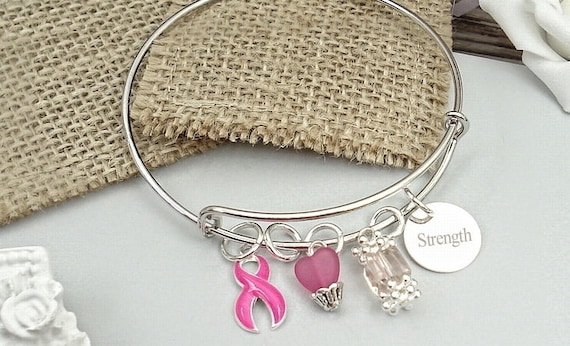 I absolutely love this shop, and I cannot stop recommending it.
My bracelet will forever hold a special place in my heart, as well
as on my wrist!
I want to thank Jenjer for giving me this opportunity to represent her shop, and her amazing work! It is amazing how much comfort and joy a single piece of jewelry can bring.
So please go check out FJJCreations. Links will be below.
LINKS
FJJCreations Online Shop
Family/Friends/Occasions Jewelry
Wedding Jewelry
Blue/Green/White/Red 
Purple/Teal/Grey/Topaz
Orange/Yellow/Black/Pink
Peach/Down/Autism and More
Loss and Comforting
Until Next Time
Peace, Love, and Glitter
❤ XOXO ❤
Please remember to FOLLOW my blog.
Just click that FOLLOW VIA EMAIL button at the top of this page.