Every year, MAC Cosmetics comes out with a dazzling Holiday collection, and this year is no exception.
I'm going to go into what you can expect from this years collection, as well as the various price points for the different items!
It took me awhile to find all the items for this years collection, due to the fact that MAC recently changed their websites setup, and it was not a change for the better in my personal opinion….I found the layout very confusing, but I struggled through it for you guys!
~
There are actually three different Holiday collections this year from my understanding of what I saw on the website…I will be including links to these collections, so any collection name you see in blue lettering will be a link to that collection!
~
To start off, there is the Magic Of The Night Collection. 
This collection has full sized products in it, unlike the other two collections, which seem to be mini and travel sized items.
This set has six gorgeous metallic eyeshadows, two eyeliners, four lipsticks all in shades of pink, and two lip-liner pencils.
This collection also had two different skin-finish powders, but I decided not to add them into this post due to the fact that they are already
sold out on MAC's website.

One of the small travel sized collections is the Enchanted Eve collection, and all the items in this particular collection are housed in small travel-sized compacts that match the coloring of the Magic Of The Night packaging, unless you count the Magic Of The Night lip products…I'm not sure what went on with the colors on those items…
~
Let's start with the Enchanted Eve Eye Compacts.
These are small eyeshadow compacts that have six different shades
(warm, navy, and mauve) in each compact, and there are three different compacts from which to choose.
These little compacts retail for $40.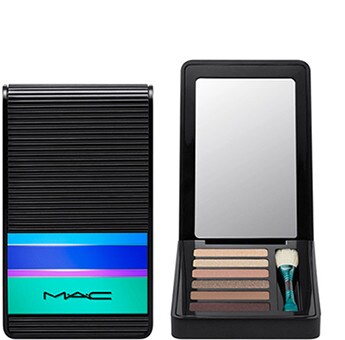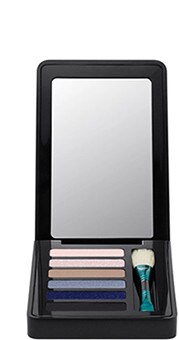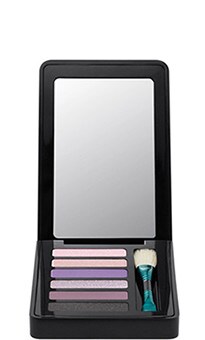 Then there is the Enchanted Eve Face Palette which again, holds several face products in a small compact.
These compacts have three eyeshadows, beauty powder, cream base color, and two lipsticks.
these come in two different skin tones (cool and warm) and retail for $50.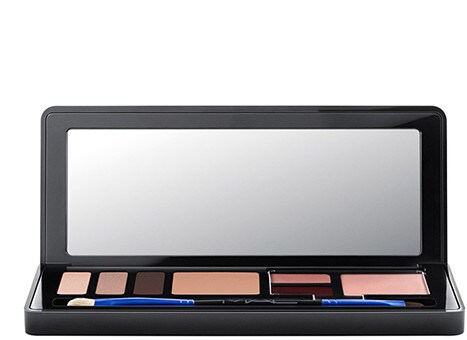 Finally, there are the Enchanted Eve Lip Sets. 
There are two compacts that hold several shades of pink lipsticks
and they retail for $25.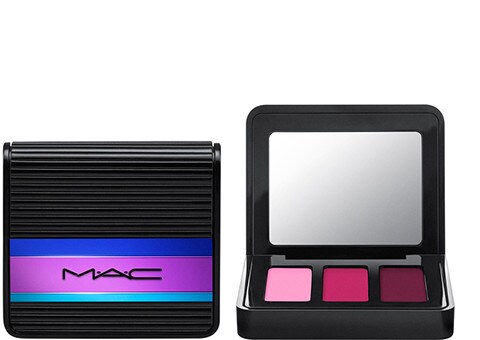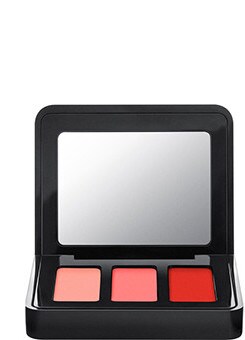 I honestly cannot stress to you guys how much I do not like this…I prefer actual lipsticks in tubes over a compact set like these…but that's just me…some people might really like having their lipstick in a compact.
~
Finally, there is the Irresistibly Charming Collection, which are cute little stocking stuffer sized makeup items.
Everything in these kits are mini and cute!
~
First, let's start with the mini lip glass sets which are on sale for $35.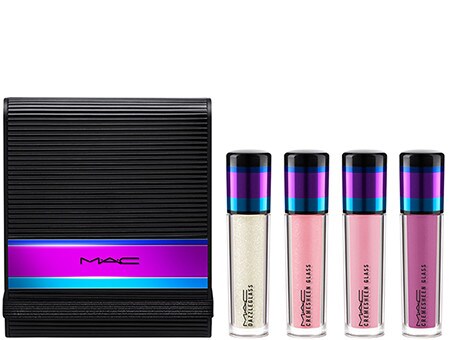 According to the MAC website, these sets contain mini Cremesheen Glass and Dazzleglass in shades of pink and violet.
I'm not sure if I would spend $35 on this set (mainly because I don't use lip glosses that much) but it might be a good idea for someone who does use MAC lipglasses.
Then there are the mini lip pencil sets.
These are online only sets and again retail for $35.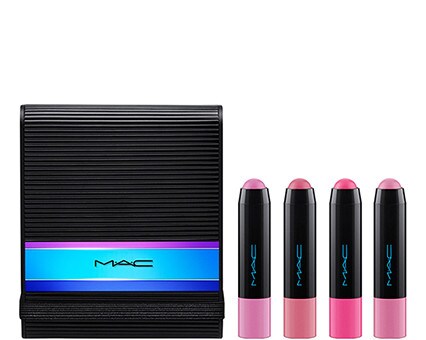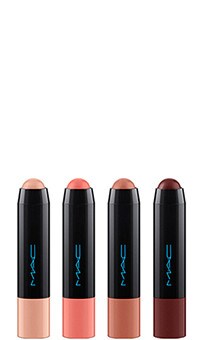 There are two sets–one with pink lip pencil shades, and
one with nude/brown shades.
Finally, there are the pigment and glitter kits.
There are three kits, each with different color ranges from purples, to blues, to more natural colors.
These retail for $35, like the other two kits.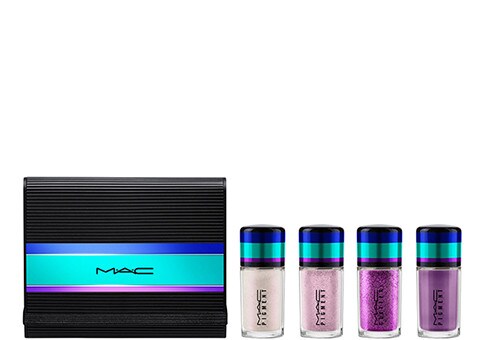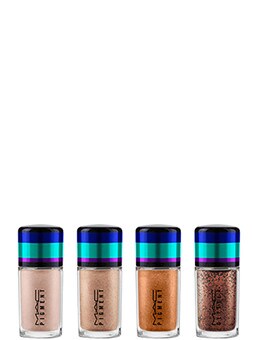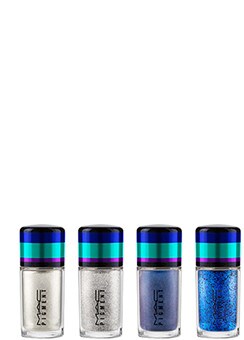 In these pigments, I LOVE the natural and blue sets….I can't pick a favorite!
So there you have it!
That was a really long post, I know, but there was so much to cover!
So let me know which of these sets is your personal favorite–and do you think MAC is doing itself a disservice by offering mini-sized compacts?
Leave a comment and let me know!
Thanks again for reading, and don't forget to click that FOLLOW BUTTON at the top of this page, or click the follow via email button if you don't have a WordPress account so you can stay up to date on my posts!
Until Next Time
Peace, Love, and Glitter
❤ XOXO ❤