Where I live, the place that my friends and I like to flock to is
Westfield Annapolis Mall.
This mall, simply put, is HUGE and it is very very easy to get lost in there.
But here is a map, just in case. (FYI I don't need the map anymore!)

It was added onto about 6 years ago or so, and continues to expand.
I remember going there when I was a tiny little tyke to get my photo taken
with Santa in his nautical photo center.
They have a ton of restaurants, two food courts, three froyo places, a movie theater, high end clothing stores, not so high end clothing stores, home goods stores like William Sonoma and PotteryBarn, makeup shops like MAC and Sephora, shoe stores, the Swarovski shop, three Starbucks, a Teavana shop, a couple big fish tanks that were made by the men on the show Tanked, a little mini train that you can put your kids into and have them ride around the mall in it, and more stuff that I just can't think of right now. Oh yes, and a bridge that goes over a fountain/river thing in the very middle of the
mall in front of Macy's and not enough parking.
Seriously.
The parking situation would make a nun swear.
I'm just going to put a few photos of the mall below, so you guys can see some of what I see every single time I go there!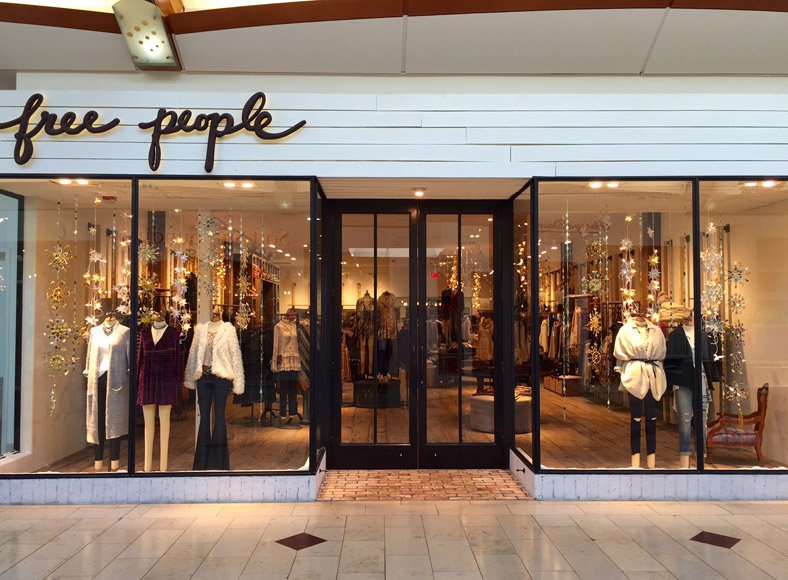 A total view of the massiveness.
My best guy friend and I always stop into this baby food court to get frozen yogurt at Yolave. Every single time. Even if it's December.
If you are traveling to Annapolis for any reason, this mall is a must
on your list of places to go see.
It just is incredible.
I think I will be posting more posts about shopping centers and stores around where I live more often, because I love Annapolis, and I want to
show it off to all of you guys!
So Until Next Time
Peace, Love, and Glitter!
❤ XOXO ❤
 Thanks for taking time to check out my blog, and don't forget to follow my blog if you haven't already done so!