I love My Little Pony, and I love dreamcatchers.
I was honored to receive a My Little Pony Pinkie Pie dreamcatcher
from the shop
Knot Your Dreams.
This shop has a wide variety of dreamcatchers.
Each dreamcatcher is handmade, and there are quite a few characters from which to choose!
The main characters that I saw when I first went to the site to look around were Disney Princesses and other Disney characters.
There were also some intricately woven non themed dreamcatchers, like the one pictured below.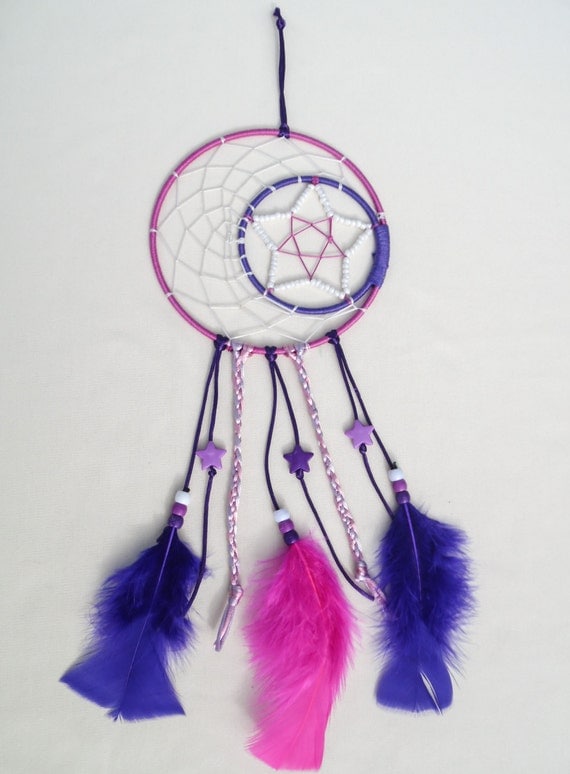 Photo belongs to Georgina; owner of KnotYourDreams.
~
The owner, Georgina, had told me that she was going to send me a custom dreamcatcher, so I was super excited!
I actually thought that I  would get a Disney dreamcatcher, and was trying to guess which Disney character she would choose.
Then the package arrived.
The first thing I saw was that everything on the inside was pink.
I read the note that she sent, and started to cry when I read that she chose to make a My Little Pony dreamcatcher for me!
I was even happier to learn that she chose Pinkie Pie!
I had mentioned on an IG post that Pinkie is my favorite pony because she is pink, and Georgina picked right up on that!
(This woman is a genius!)
  I love how the inner string on this dreamcatcher is pink, to match Pinkie Pie!

The shop has small dreamcatchers and medium sized dreamcatchers.
The small dreamcatchers are 3 1/2 inches in diameter, while the medium dreamcatchers are 5 inches in diameter.
My dreamcatcher is wrapped with black suede cord, and has black and pink thread making up the woven portion of the dreamcatcher, and it is completed with pink feathers and beads, and an adorable Pinkie Pie charm!
I also want to point out that this is a really snazzy color combo!
🙂
I have this dreamcatcher hanging on my bedroom door currently.
It took me forever to find a spot to hang it.
At first,  it was by my Pony Collection shelf, but I wanted to see it more, because it makes me so happy to look at it!
Then I moved it to the wall across from my bed…but it seemed too far away.
Finally, I put it on my bedroom door, and I can look right at it whenever I am going into my room, or walking past my door.
I love it, and the craftsmanship is so fine and I know that this will be something that I can hand down to my future daughter!
So I hope that you will go check out Georgina's shop, and that you will buy one of her dreamcatchers for sweet dreams!
I'd also like to point out that she has recently added really pretty headbands to her shop, and they are so perfect for the transition from
summer outfits to fall outfits because of their gypsy/bohemian vibe!
Seriously, these are so cool!!!
These are like the late summer/fall equivalent of the flower crowns that we saw everywhere this spring.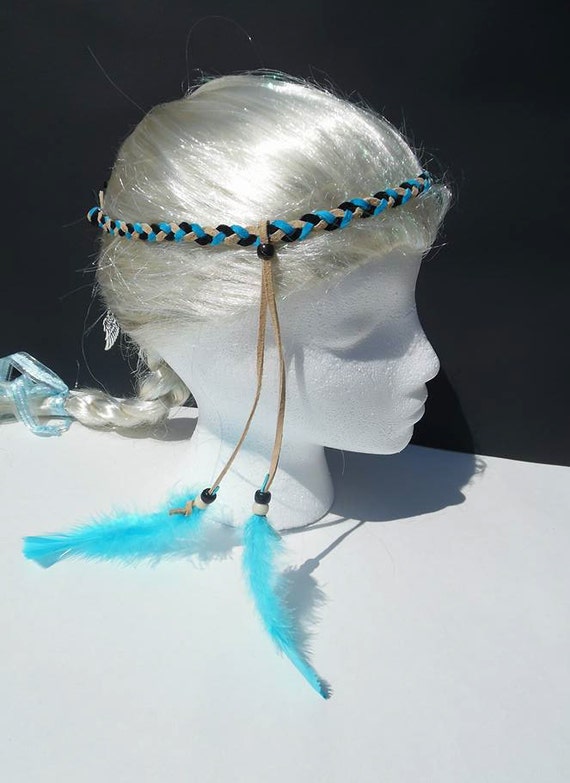 LINKS:
KnotYourDreams Shop
Small Dreamcatchers
Medium Dreamcatchers
Headbands
Until Next Time!
Peace, Love, and Glitter!
❤ XOXO ❤