Today's quote of the day comes from Coco Chanel.
It is probably one of her most popular quotes, because I have seen it all over the place; on people's blogs, the header of people's Facebook and Twitter accounts, on various wall art designs, in the bio of people's Instagram accounts….
And it could not be more true.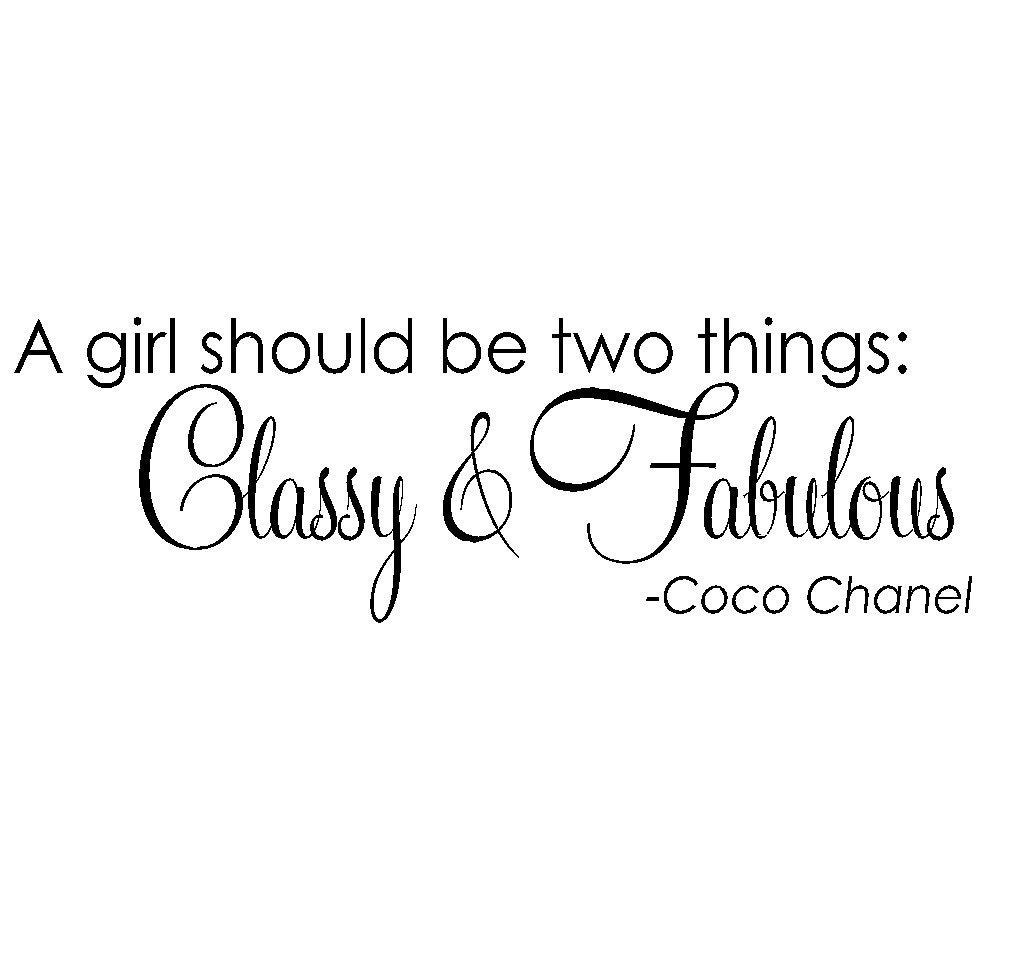 Just let that sink in.
Classy.
Fabulous.
What do those two words mean to you?
Just something to think about.
Until Next Time,
Peace, Love, and Glitter