I don't wear long skirts. I don't even like to wear skirts that come to my knee (unless they're tight pencil skirts, but even then I'm not a huge fan.)
 I'm kinda weird, I already know this fact too well.
I like my short skirts, especially my denim skirts. I have three denim skirts–in different levels of denim darkness. You could say I'm a bit in love with them, especially when I pair them with my well-loved combat boots.
However they aren't really that practical for winter. (Here is where I flip the current polar vortex the bird.) I don't feel like freezing my legs off. This is where tights and leggings come in handy. I wear leggings during the winter when it's the coldest, and wear tights when the weather decides to warm up in March….
So here is where I get into a bunch of tights and leggings that I am currently obsessed with! Let's get this ball rolling, shall we?
—-TIGHTS—-
I've been seeing these cat tights all over Instagram recently, and totally in LOVE with how precious they are! I found a pair online that I'm planning on purchasing soon. I can't wait to get my hands on these! I totally adore cats, so these were practically made for me!
( You can check all the tights and leggings I'm talking about by clicking the links below the pictures!)
http://www.amazon.com/Eforcase-Lovely-Leggings-Tattoo-Stockings/dp/B00FS9D5QE/ref=sr_1_15?s=apparel&ie=UTF8&qid=1420899281&sr=1-15&keywords=cat+tights
These next tights are perfect for those who love anything industrial and kinda fierce. I know I like em!
http://www.amazon.com/Womens-Machine-Transparent-Stockings-Pantyhose/dp/B00NNDXQW0/ref=sr_1_22?s=apparel&ie=UTF8&qid=1420900761&sr=1-22&keywords=glitter+tights
Now I know I've been sticking with tights to get online, but one of my other go-to places for tights is Target. I have like, five different pairs of tights that I purchased at my local Target last year, and they're still in fabulous condition! Plus there are a bunch of colors to choose from too!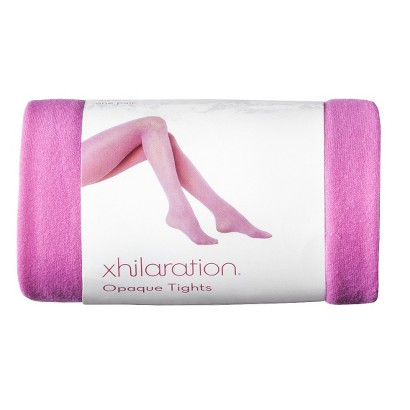 http://www.target.com/p/women-s-tights-xhilaration/-/A-14993213#prodSlot=medium_1_1&term=womens+tights
Finally as for my nerd side of things,  Hot Topic has some really cool tights available. I'm especially in love with the next few pairs….A Nightmare Before Christmas (LOVE YOU TIM BURTON!), Frozen (Let it Go, Let it Goooooooo…), and Alice In Wonderland (Cause we're all mad here.)
http://www.hottopic.com/hottopic/Girls/Hosiery/Tights/The+Nightmare+Before+Christmas+Faux+Thigh+High+Tights-10212880.jsp
http://www.hottopic.com/hottopic/Girls/Hosiery/Tights/Disney+Frozen+Faux+Thigh+High+Tights-10212883.jsp
http://www.hottopic.com/hottopic/Girls/Hosiery/Tights/Disney+Alice+In+Wonderland+Silhouette+Tights-10107110.jsp
—LEGGINGS—
Leggings are super practical for me, since they're (A) super warm (B) come in more fun and wild prints than most tights and (C) can be worn with a really big, long shirt. Plus you don't really have to worry about snagging them and having them run. #tightstruggles
These next two pairs of leggins both come from the same collection. (VIV Collection) and there are a TON of different prints to choose from! (These are just my two favorites!)
http://www.amazon.com/dp/B00FDZJEX6/ref=twister_B00HM9KZY8?_encoding=UTF8&psc=1
 Next up, Galaxy leggings. Need I say more?
http://www.amazon.com/Sunnydate-Fashion-Seamless-Printed-Leggings/dp/B00LGCDD6E/ref=sr_1_8?s=apparel&ie=UTF8&qid=1420900522&sr=1-8&keywords=galaxy+leggings
http://www.amazon.com/Sunnydate-Fashion-Seamless-Printed-Leggings/dp/B00LGCDC6A/ref=cts_ap_1_fbt
Finally, I got onto the Hot Topic website….cool leggings abound! Can I just have one pair of EVERYTHING???! But here are my favorites….
Yes, A Nightmare Before Christmas–AGAIN!
http://www.hottopic.com/hottopic/Guys/WebExclusives/The+Nightmare+Before+Christmas+Jack+And+Sally+Love+Leggings-10249500.jsp
OH. MY. GAWD! HARRY. POTTER. LEGGINGS! I. AM. SERIOUSLY. HYPERVENTILATING. RIGHT. NOW. I. AM. SO. EXCITED! I. CAN'T. EVEN. DESCRIBE. THE. FEELINGS. I. HAVE. RIGHT. NOW!!!!!!!!!!!!!!!!!!!!! #nerdalert
http://www.hottopic.com/hottopic/VDay/PopCultureGifts/HarryPotter/Harry+Potter+Hogwarts+Leggings-10180482.jsp
SO that completes this very very long article on tights and leggings for this winter/spring. I hope you guys enjoyed it! Sorry it's so long, but there are so many cute options out there! I just wanted to cover all the bases! Let me know which ones are your favorite!
So until next time–
Peace, Love, and Glitter!
XOXO